Waterfall & Traditional Village Tour
8:30 am (Ubud)
7:30 am (Kuta/Seminyak)
Transport to Bangli Regency
Our driver will pick you up at your hotel, and transport you to Bangli to begin your tour. The drive is scenic, so don't be shy to ask to stop for pictures along the way!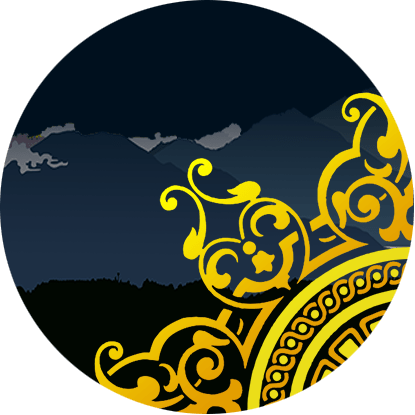 Coffee and Laklak
We'll start our tour by helping to make traditional Balinese pancakes. The famous green color comes from the pandan plant, which is juiced and strained, and then added to the batter. On arrival, we will help fry up the pre-made batter, and garnish it with palm syrup and coconuts, to enjoy with coffee or tea before our waterfall hike.
Dedari Waterfalls
We will end the morning with a lush jungle hike down to the Dedari Waterfalls, a scenic stretch of river with several falls along an easy to moderate footpath. The first fall is next to a lovely koi pond, and featues a natural pool where you are welcome to take a dip and cool off! Going a little further on, you will find several smaller falls, and some beautiful spots to take it all in, including a boat inspired view-point, where you can look out over the ravine.
Lunch
Enjoy a set lunch at one of Gede's favorite restaurants in Bangli. There is a short drive from the waterfall, and the menu may vary based on daily availability. The set lunch will normally include fried or grilled fish, so please be sure to mention if you require a vegetarian option!
Balinese Traditional Village
We'll finish the afternoon at the Balinese traditional village at Penglupuran. Surrounded by a bamboo forest, the traditional village is like a step back in time. It is beautifully maintained, and very clean, with lovely flower gardens along the main walkway. Some of the local residents may invite you in to have a look around a traditional compound, and there are a few unobtrusive shops  and small warungs inside family compounds as well.
Return to Your Hotel
After the lovely afternoon visit to Penglipuran, our driver will take you home. The ETA may vary by location or traffic conditions.
Book On-line!
Starting at Rp. 650k Per Passenger
Transport Included for Ubud Area.
Additional Charges Apply for other Pickup Areas.
Two Passenger Minimum.
Book Now